Every parent wants to make their child's birthday party special. Kids like to play games and have fun with friends. You should try something different for their birthday party.
Fun and entertainment activities keep the kids engaged and busy, otherwise they get bored and naughty.
Don't worry! Here are the 10 best birthday party activities ideas for 8 to 10 year old kids. You can also hire us for birthday parties at affordable prices.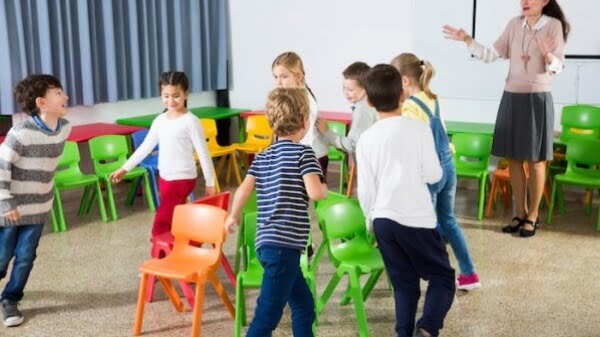 Magician/Magic Show
The collective "Woooooooowww" moment of kids being surprised by a magic trick is unbeatable. Magic shows are a great way to add fun and entertainment to your children's birthday party.
Professional magicians know how to keep children engaged with their stunning illusions and sleight of hand tricks. Magicians involve guests in their tricks to make an interactive and engaging experience.
A magic show can be customized to suit your child's age group and their friends.
Hire a magician for a birthday party in Dubai,  and make your kids' special day memorable with us.
Face painting
Children of all ages love face painting. Face painters can transform a face into something truly amazing. Kids can choose from a variety of designs, including animals, cartoons, superheroes, and princesses.
Face painting also provides a great photo opportunity for parents to capture their child's face paint look on their special day.
Professional face painters always use high-quality, non-toxic paints specifically made for face painting. It is an excellent way to add color and excitement to any party.
Take a look at our service, Professional Face Painting for Birthday Parties.
Jumping Bounce House
What will be more efficient than burning energy and getting exercise by jumping on an inflatable bouncy? Bouncy castles are a popular fun and jumping activity for kids' birthday parties. Kids will enjoy, have fun and remember the event for a long time.
Renting a bouncy castle is a great option especially when there are more children attending a birthday party. We have a variety of jumping bouncy in different sizes and colors. The jumping bouncy has been designed for different age groups, so remember the age of the children you wish to entertain.
Explore our catalog of inflatable jumping castles for your Kid's birthday party.
Water slide and pool
In the summer, kids love to play in the water. During the hot months, a slide and pool are excellent ways to keep kids cool and entertained. Kids can slide down the water slide and splash around in the pool providing hours of fun and excitement. You can add water guns, beach balls, and other pool toys for more fun and engagement.
We have a variety of water slides in different shapes, sizes, and colors. Enjoy a thrill-seeking and memorable pool and slide experience.
Look at our water slide and pool rental services.
Costume Mascot Entertainment
Mascots are suitable for any event. Many people demand mascot costumes for kid's birthday parties. Characters such as Mickey Mouse, Tom Bear, and superheroes can add special fun to your child's birthday party.
It is a child's desire to meet and play with their favorite cartoon characters they watch on TV. Kids love to run, play games, and take selfies with them.
You should check out our Mascot Costume Entertainers in Dubai.
Puppet show
Children love stories. Puppet shows are an excellent way to educate and entertain young audiences. Puppet shows are suitable for kids' birthday parties, corporate events, and any other event.
We offer special puppet show services for children's birthday parties with a wide range of puppet characters and stories. Regardless of the story you choose, our professional puppeteers will bring your vision to life with skill and creativity.
Using strings, rods, wires, and electronics, puppeteers may operate puppets (characters) indirectly, or with their own hands directly.
Book Professional Puppeteers for your next event!
Pet zoo
It can be fun and educational for your child to have animals at their birthday party! Not only will they have an enjoyable time, but it also encourages children to learn more about different species of animals in a safe environment.
Also, our professional staff is on hand throughout the event to assist with any questions or concerns. You don't have to hesitate.
Book Pet Zoo today and ensure your kids have a blast!
Games
Games are a great way to keep children engaged and entertained at birthday parties. Participating in physical games is also a chance to exercise. In the era of television and mobile phones, playing physical games is very helpful for your kids' health.
Here are some common game ideas that kids will love:
Musical chairs – Children like this game. Set up one less chair in the circle than the total kids participating. Play the music and let the kids walk around the chair circle. When the music stops, everyone should sit immediately. A child without a chair is left, and the chair is also removed. The game continues until only one child remains. The last one will win.
Balloon Pop – Children love surprises and games filled with suspense and excitement. Balloon Pop is a fun game and rewarding. Fill balloons with small prizes and candy, and let the kids pop them to see what they have won.
Tug of War – The game is also very exciting for children. The only thing you need is a long rope and some good participants. The goal is to pull the other team over the marked center line on the ground.
Hire a Professional Game Organizer for your kid's party entertainment.