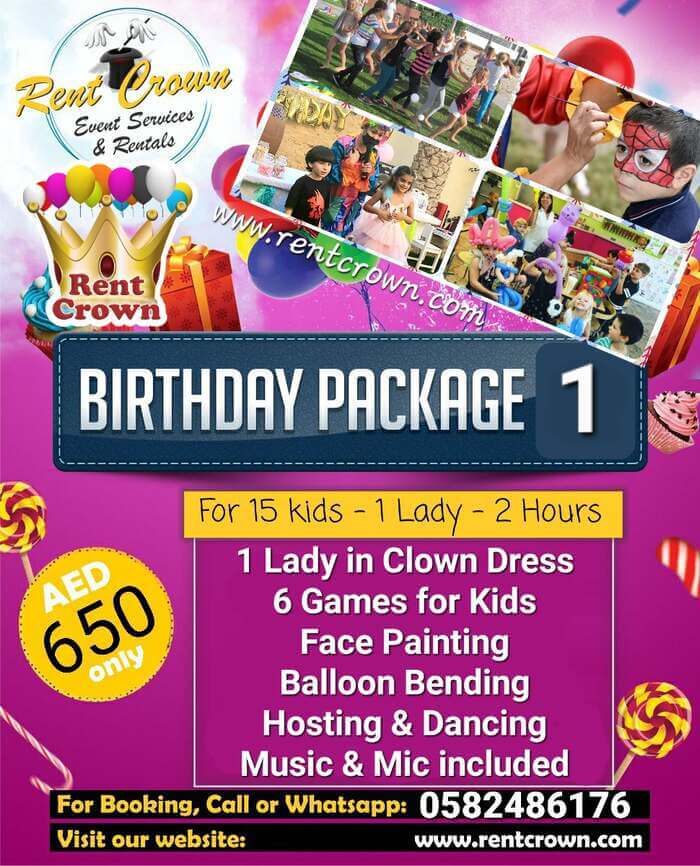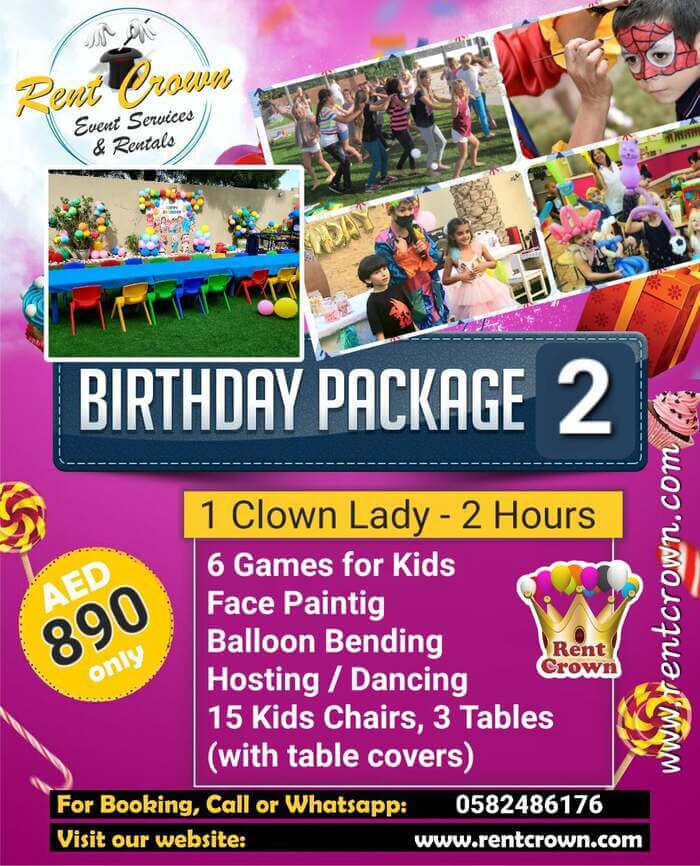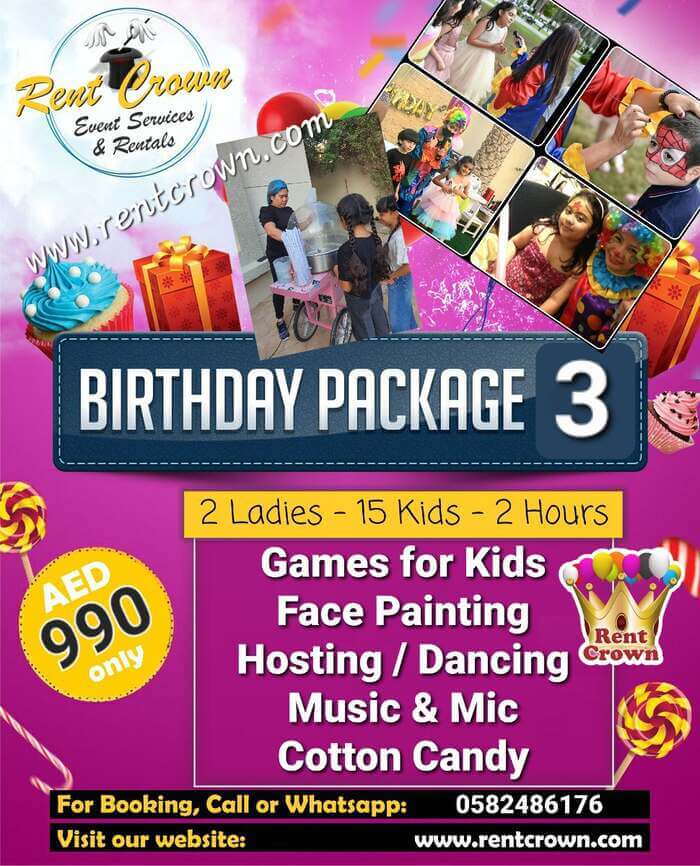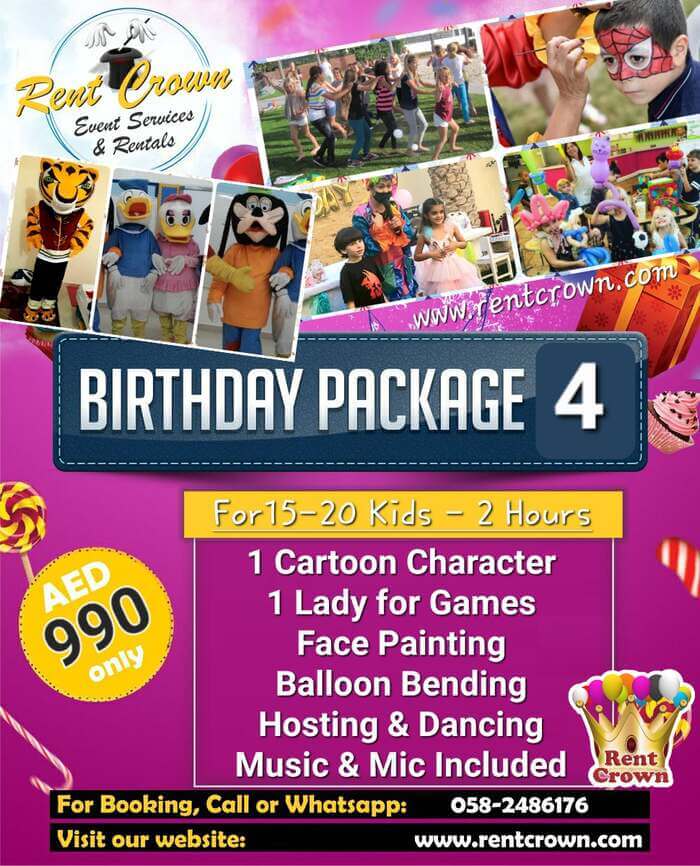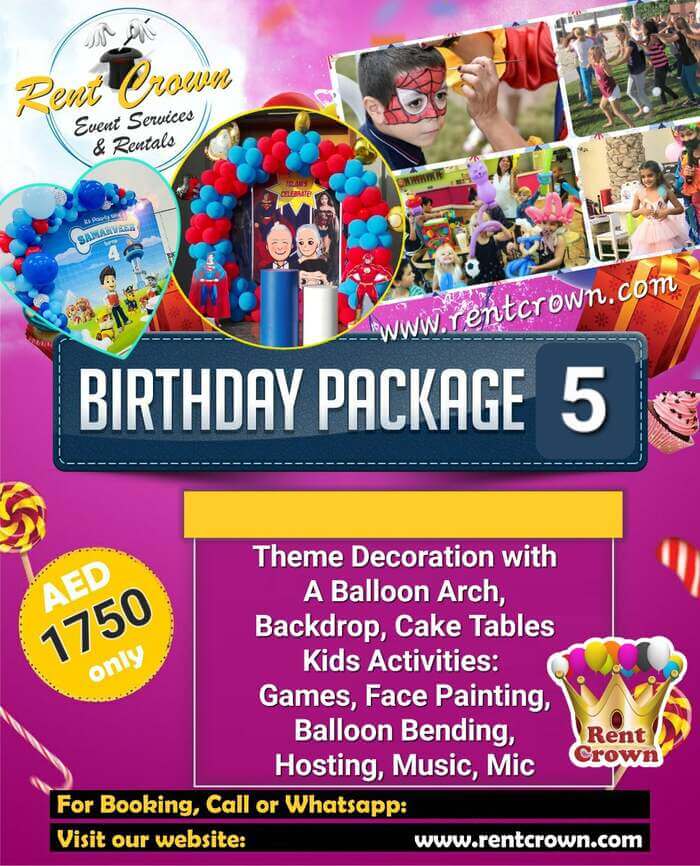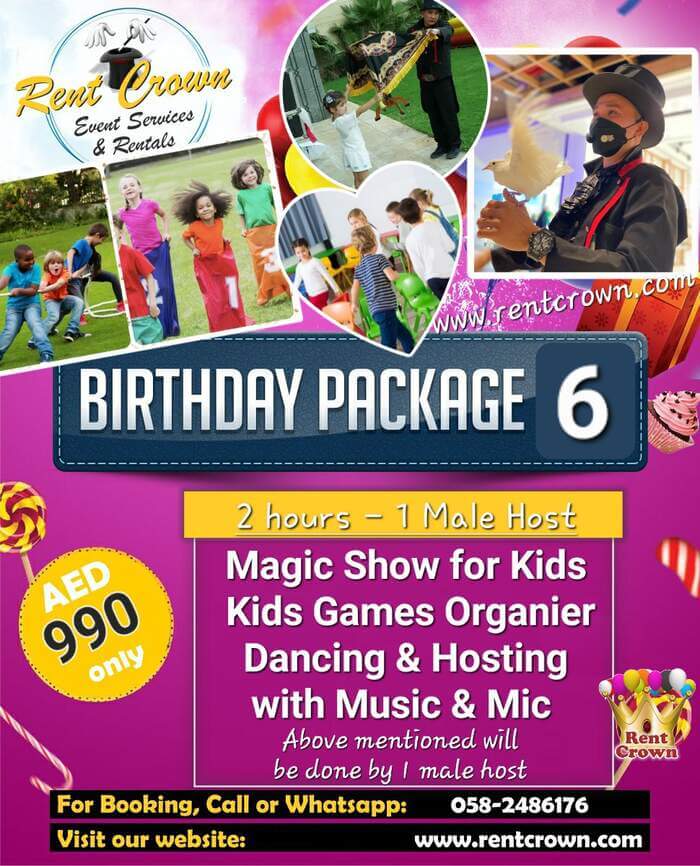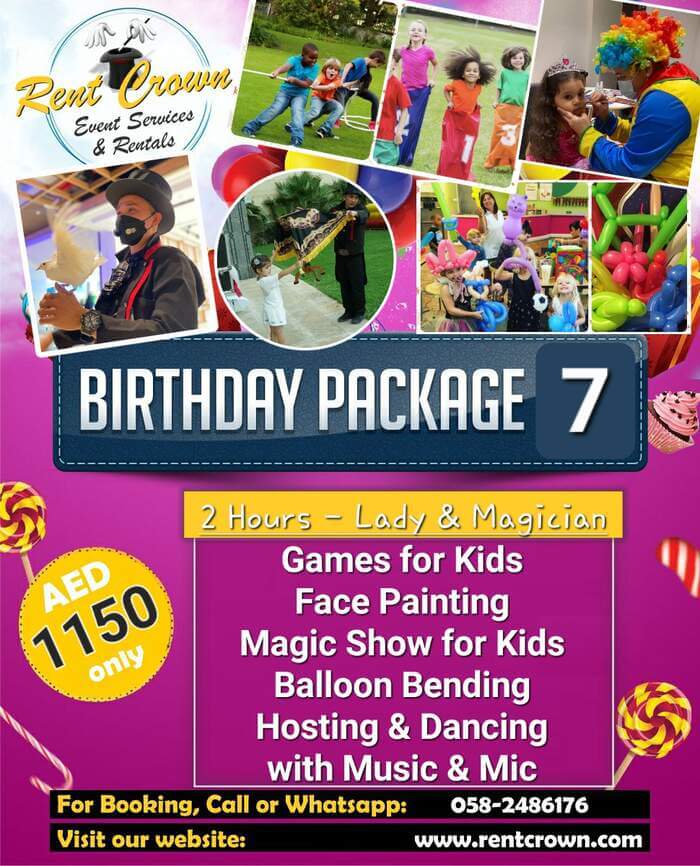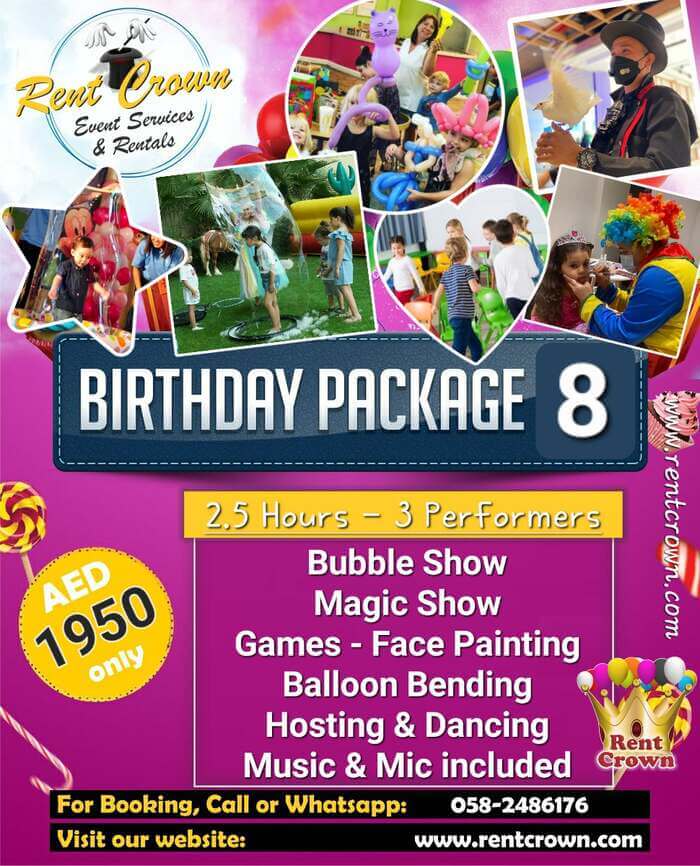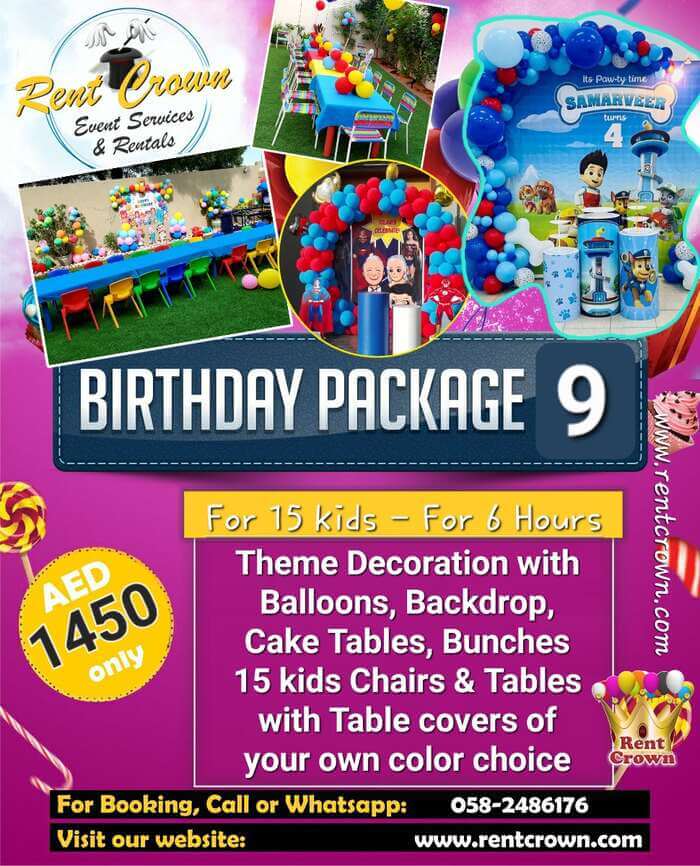 Birthdays are special for everyone, especially for children. They wait a long time to celebrate this beautiful day with fun, excitement, and delicious treats. There is no greater joy than seeing your children happy.
Parents want to organize their kid's birthdays successfully, but it can be a daunting task, especially for those who have never done it before. RentCrown – an event organizer and party rental company – offers customizable birthday party packages. The birthday party packages we offer are more affordable and cheaper than others. Birthday deals include cake tables, theme decoration, chairs & tables, entertainers, a music system, and much more. The deals can be customized based on your needs, budget, and number of guests.
Parents don't have to worry about hassles when they hire RentCrown services. We handle everything from preparing to cleaning up after the event.
Why choose us?
As a professional and experienced event planner in UAE, we prioritize the satisfaction of our clients. Moreover, we offer affordable birthday party planning packages to make your loved one's day special.
Our designers know many trendy birthday party decoration themes. In any case, if you wish to design any special decor, we can discuss it with you. We will create an environment according to your wishes. In addition, it's good to discuss themes with your child to find out what he/she likes and what interests him/her.