Bring a dash of excitement to your next event with our vibrant and safe bouncy castles! Perfect for birthday, parties, and gatherings, our top-notch rentals will ensure endless fun and laughter for the young ones.  Here are the details, prices, and pictures: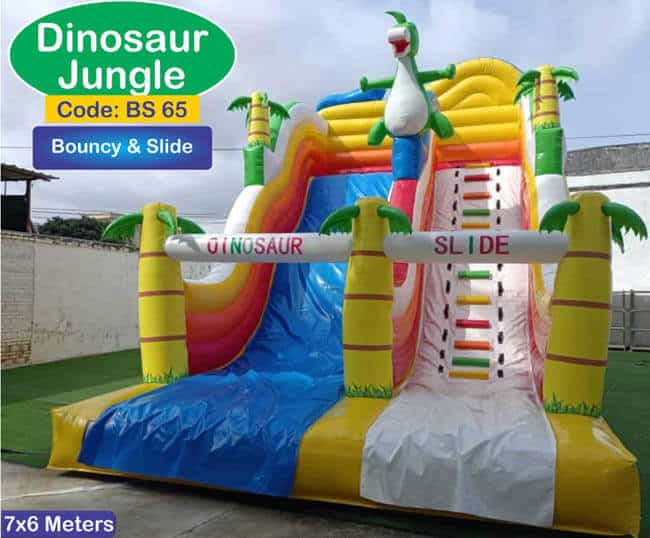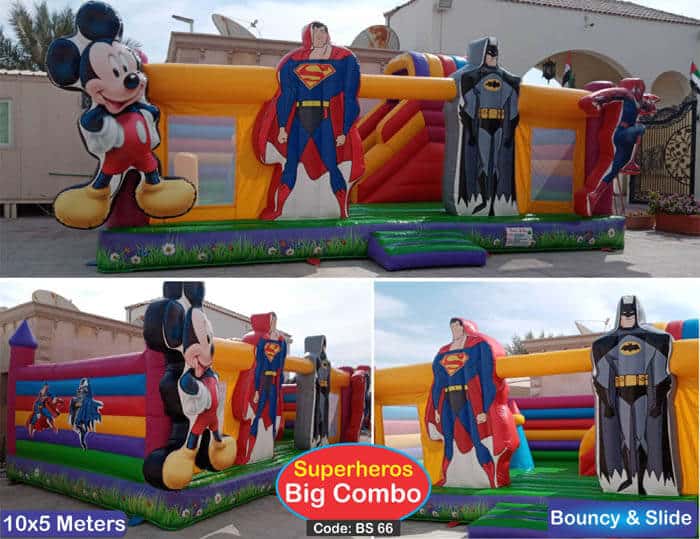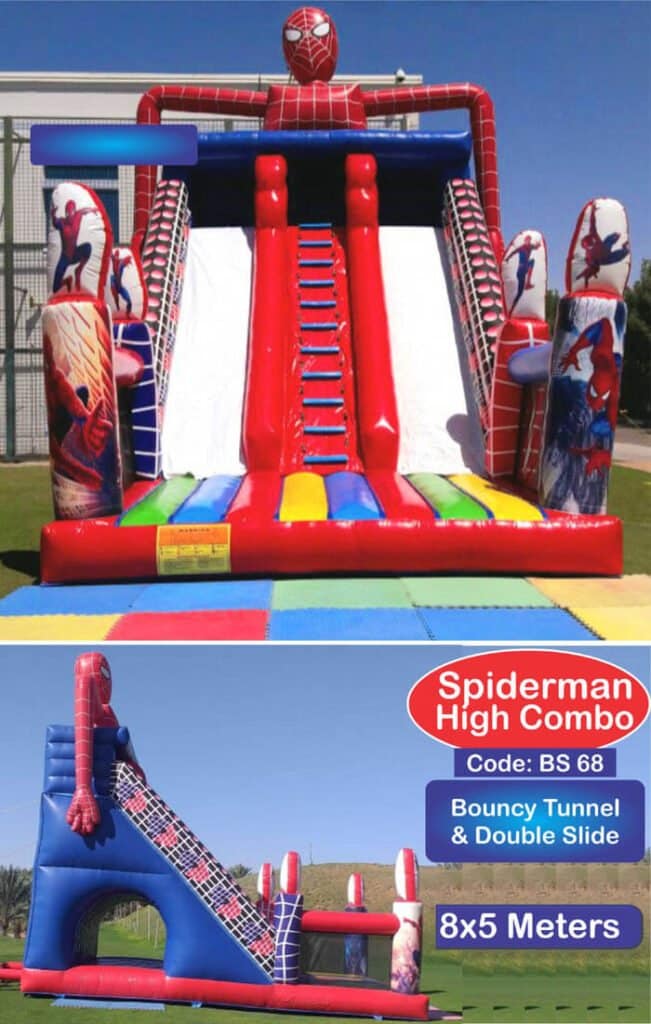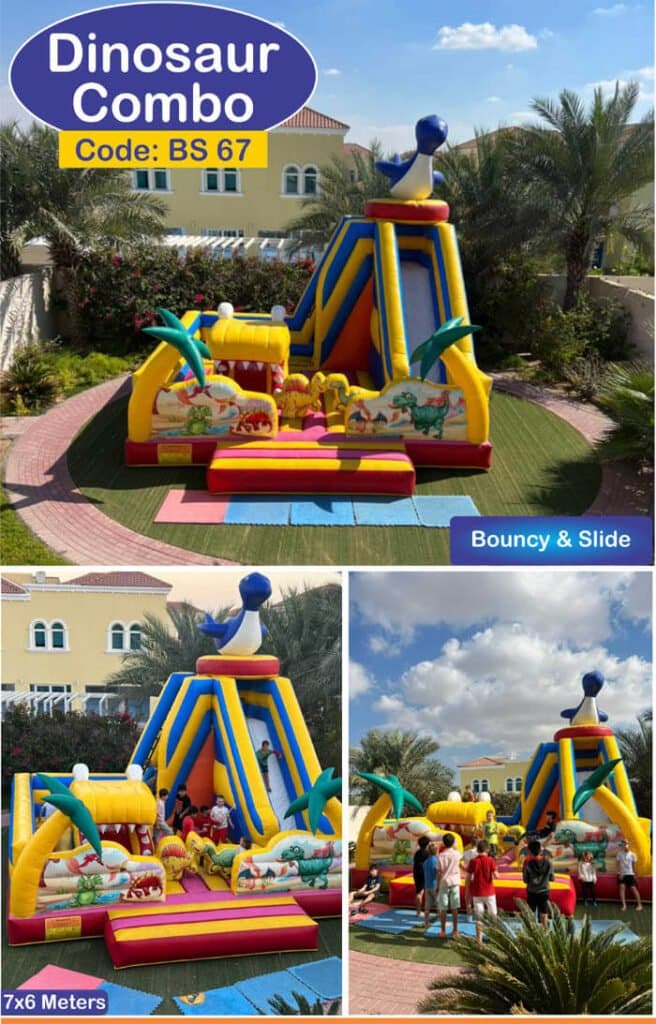 Looking to infuse some extraordinary fun, joy, and excitement into your upcoming event? Look nowhere; RentCrown offers top-notch bouncy castle rental in Dubai, Abu Dhabi, Sharjah, and all across the UAE. Bouncy castles not only guarantee endless fun and entertainment but also provide a fantastic exercise activity. Whether planning a birthday party, a family get-together, a school event, or a social gathering, renting jumping castle will make your event exciting and memorable.
At RentCrown, we offer a wide range of bouncing castles on rent for both kids and adults. Inflatable bouncy castles come in various themes, colors, and sizes. Some are specially designed for kids, while others can cater to both adults and kids.
Our most demanded inflatable jumping castles include:
White bouncy castle
Ocean bouncy castle
Crazy minion bouncy
Minion welcoming bouncy
Superheroes bouncy
Batman bouncy castle
Princess bouncy castle
However, the Bouncy castle packages usually depends on their size, event duration, and location. Our rental charges are budget-friendly and more competitive than other party rental companies in the UAE. We believe in offering top-quality products at affordable prices without compromising on quality. Moreover, we provide free delivery to our valued customers on renting jumping castle in Dubai's nearby areas.
Our top priority is safety. We provide high-quality, durable inflatables that meet international safety standards. Furthermore, to ensure a safe and healthy environment, we clean and sanitize our inflatable bouncy castles before setting them up at the customer's location.
We provide professional attendants for supervision and to handle any issues that may arise. The Attendants supervise the kids to ensure they follow safety rules and guidelines properly. They also set up and take down the activity.
An extensive list of glowing 5-star reviews speaks about our services. RentCrown has been planning events and parties since 2012, and we have 10k+ satisfied customers.
We believe that fun should be accessible to everyone. That's why we offer competitive pricing and flexible rental options to fit any budget.
How to rent a bouncy castle?
Booking is easy! Check our bouncy castle inventory and select an activity that matches your budget, size, and theme. Then call or WhatsApp to confirm availability. We will guide you further for the perfect bouncy castle rental.
Can an inflatable bouncy castle be used indoors?
Yes, bouncy castles can be used indoors. Just ensure the indoor venue location and ceiling height are large enough to set it easily.
How much to rent a bouncy castle?
RentCrown, offers bouncy rentals ranging from 450AED to 1000AED depending on the size, color, theme, duration, and location of the event.
What if I need to cancel the order?
If you need to cancel your order, let us know as soon as possible. Depending on the policy, you will be refunded in full if you cancel your order a few days before the event. Otherwise, there may be a deduction of 10 to 30% in the last few days.